Pay it Safe: SSL, EMV and What You Need to Know as You Build a Secure Payments Strategy
On-demand seminar
There are many payment services in the market these days. And to stay competitive, a business must keep up. At the same time, small and mid-size businesses continue to be increasingly vulnerable to attacks and threats that often begin at the point of payment.
In this web seminar, we will discuss strategies and best practices for developing secure payment systems. We will map out
The payments services available


A list of best practices to put in place so SMBs know what to look for when
developing a plan


The tools to use to minimize the risks of payment system security breaches
(Using SSL etc.)


What any SMB needs to know about the very timely issue of EMV
Presenters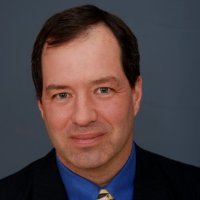 Perry Kramer
Vice President and Practice Lead, Boston Retail Partners

Perry Kramer is a leader in retail information technology, with more than 20 years of extensive experience across several types of retailers, including department stores and specialty retailers. In addition to VP and leadership positions with retailers, he has held the CIO position with a technology company and was co-chairman of the Association for Retail Technology Standards (ARTS) board of directors. Throughout his career, Perry has managed selection and implementation projects within store systems, logistics, finance, HCM, e-commerce and merchandising.

Lawrence Selan
Category Manager, HPI

Lawrence (Larry) Selan is currently a Category Manager within HPI's America's Marketing group responsible for Retail and Mobile Point of Sales platforms. As part of HP's Printing and Person Systems Group, he is responsible for ensuring HP's Retail Systems are successfully deployed and marketed both in the U.S. and throughout the Americas. Larry has over 20 years of experience in vertical segments focusing on end user solutions as well as backend infrastucture and management.
Prior to HPI, Larry held a number of positions within NCR Corporation focusing on products for the Financial and Retail segments.
Larry holds a Bachelor of Science Degree in Engineering from the University of Oklahoma.
Sponsored by